New! Multi-function Pedometer With Clip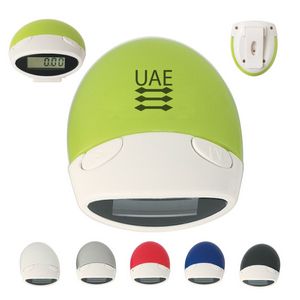 Austin, Texas: Brand New!!
WellnessIncentivesPlus.com has just introduced their newest imprinted wellness pedometer.
This multi-function easy to read display, as well as a handy clip on back belt attachment.
Records from 1 to 99,999 steps. Faces up for easy viewing.
Complies with ANSI, ASTM, CPSIA, FDA, Prop 65. 1 3/4″ W x 2″ H
Comes in a variety of color, click to see more information about this imprinted pedometer.