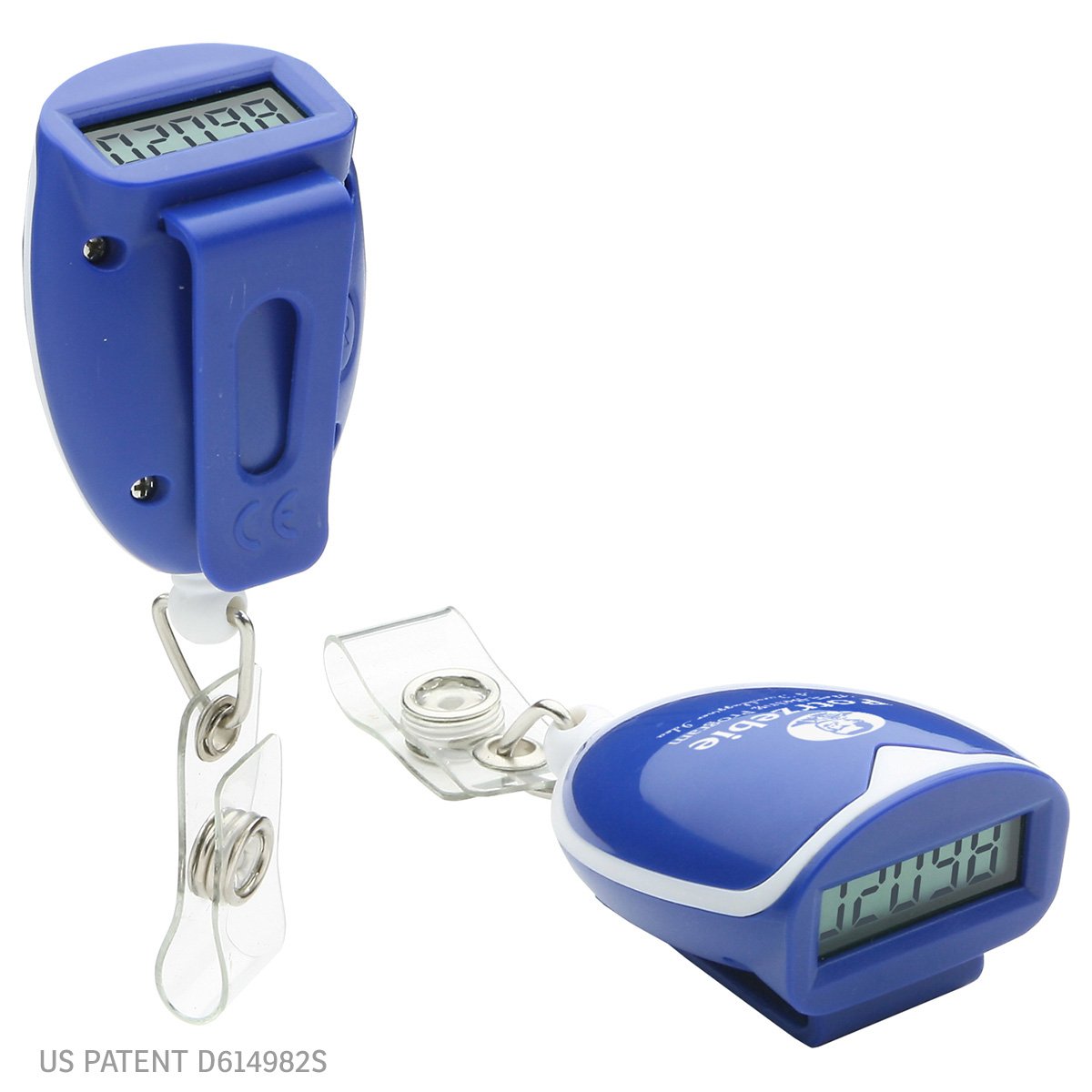 Austin, Texas: Here's an innovative way to make sure your employees wear their pedometers each day– a retractable badge holder pedometer.
This multi-function pedometer has a 30 inch retractable badge holder built into the bottom of it and a pocket/belt clip.
This is great for wellness programs, fitness programs, health fairs and trade shows. The pedometer calculates steps, distance, time and calories burned. For best accuracy, wear it on your hip.
Available from Wellness Incentives Plus.